Stephan Wolfert – Actor/Writer/Director; AEA/SAG member; U.S. Army '86-'93 – Medic and Infantry Officer. Stephan left a career in the military for a life in the theatre after seeing a production of Shakespeare's Richard III. Stephan received his Master of Fine Arts degree from Trinity Rep Conservatory in Providence, RI in 2000. On Broadway, Stephan helped to create the military segments for Twyla Tharp and Billy Joel's Tony Award-winning Movin' Out. As an actor, director, writer and teaching artist Stephan has worked throughout North America and even in Rome, Italy. He has worked for decades: examining Shakespeare from a military veteran's perspective, working with fellow military veterans and scientists, and using Shakespeare's text and classical actor training to heal trauma and to aid in the transition from military service back into life as a civilian. For his work with Shakespeare & Veterans, Stephan has received a certificate of appreciation from the City Council of Los Angeles, presented by fellow veteran and councilman the late Bill Rosendahl. He has been published in the fields of both art and science for his work, Stephan is also a member of the NYU think tank PACH (Project for the Advancement of our Common Humanity). The founder of DE-CRUIT, Stephan, now based in New York City, continues his work with Shakespeare & Veterans nationally and internationally.
Alisha Ali, Ph.D. – Dr. Ali is an Associate Professor in the Department of Applied Psychology at New York University with extensive expertise in developing and evaluating community-based interventions for the effects of violence, poverty, and trauma. Her role on the DE-CRUIT project is to oversee and direct all aspects of evaluation, as well as the manualization and integration of the cognitive processing and narrative therapy components into the program.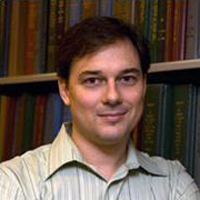 Bruce Homer, Ph.D. – Associate Professor of Educational Psychology, CUNY Graduate Center. Dr. Homer is an Associate Professor of Educational Psychology in the Learning, Development and Instruction subprogram. He is the director of the Child Interactive Learning and Development (CHILD) Lab at the Graduate Center. His research examines how children acquire and use "cultural tools" to store and transmit knowledge (e.g., language, literacy, and information technologies), and how these tools transform developmental and learning processes. Of particular interest is how development and learning affect the ways in which mental representations are formed. Dr. Homer has a number of currently active lines of research. In his role on the DE-CRUIT project, he orchestrates inclusion of recording technology in evaluation, and also coordinates performance of research and data analysis.
Jason Cleveland – CEO of biotech startup, Lab79 Technologies, and research fellow at SomaLogic in Boulder. Former CEO of Asylum Research, an atomic force microscope company he co-founded 12 years ago. In 1990, he obtained a B.A. in Math and Physics from the University of Minnesota where he was a Goldwater scholar. At Minnesota, he worked in the lab of Dan Dahlberg in low temperature physics and magnetism. Cleveland received his Ph.D. in Experimental Physics from UCSB in 1995. There, in the lab of Paul Hansma, he studied interaction forces on the atomic scale as well as building a new generation of AFMs enabling the use of ultra-small cantilevers. From 1996 through 1999 he was a research scientist at Digital Instruments. His research there included understanding the physics of AFM phase imaging. He co-founded Asylum Research in 1999 and has served as Chairman and CEO. He is an author on more than 40 scientific publications and a co-inventor on over 20 patents.
ORGANIZATIONS WORKING WITH THE DE-CRUIT TEAM
New York City was selected for a DE-CRUIT home for several reasons: New York state is one of only three states in the nation that has over one million veterans; The researchers in psychology that are guiding, evaluating and publishing Stephan's work are based at New York University; The psychiatrist Dr. James Gilligan, who is helping to structure DE-CRUIT after his successful model in prison systems, lives in New York City.