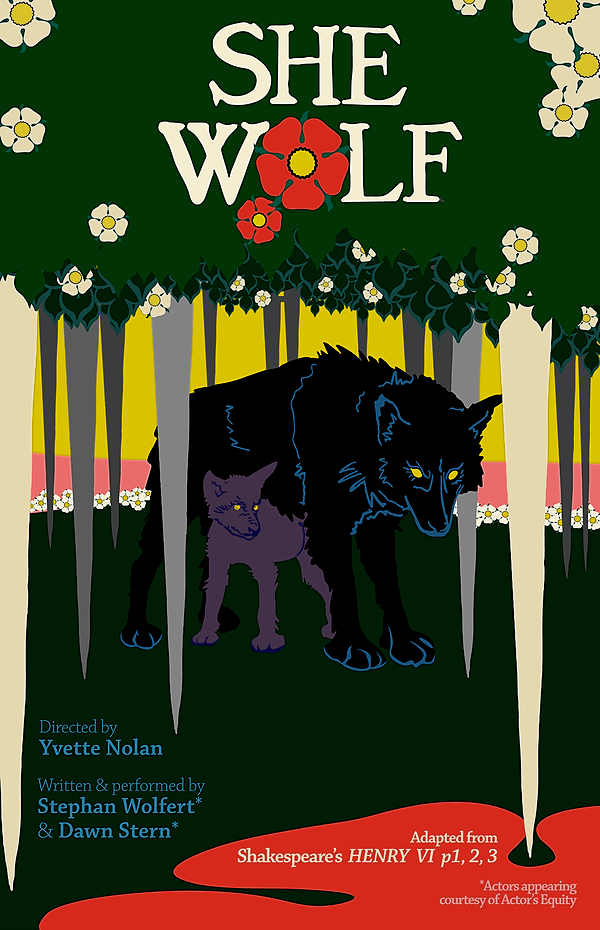 From captured princess to Queen of England, from warrior to "witch", She-Wolf tells the story of the rise and retreat of Shakespeare's Margaret d'Anjou.
At fifteen, Margaret of Anjou was taken as a prisoner of war, ransomed off for land by her father, propped up as a token queen to a feckless king, and thrown into a 'nest of scorpions' in the English court. She-Wolf follows Margaret, in Shakespeare's own words, as she fights her way through Henry VI, parts one, two and three to her final departure towards France at the end of Richard III.
She-Wolf is a two-actor, 60 minute adaptation of four Shakespeare plays ( Henry VI, p1, 2, 3, Richard III) telling the story of the rise and retreat of Shakespeare's Margaret of Anjou. In 2019 She-Wolf received an award from the Dramatist Guild Foundation.
She-Wolf includes content that may be upsetting for some audience members including enactments of beheading, depictions of war violence, and abusive language. Audience members should be aware there is a realistic prop of a severed head that is made to resemble one of the actors.
Written and performed by Dawn Stern* and Stephan Wolfert*
| | |
| --- | --- |
| Producer | DE-CRUIT |
| Producer | Myah Shein |
| Stage Manager | Michelle Guiot |
| ASM | Kaite Aymes |
| Director | Yvette Nolan |
| Set Designer | Brittany Vasta† |
| Costume Designer | Raven Ong |
| Lighting Designer | Dawn Chiang† |
| Property Designer | Mara Tunnicliff |
| Graphic Designer | Clara Jewel Moore |
| Crown Designer | Sandra S. Knapp |
| Stitcher | Chelsea Branigan |
| Technical Director | Drew Francis |
| Carpenter | Marsden Francis |
| Electrician | Adam Gabel |
| House Manager | Stacey Bell |
*Equity Member appearing with permission of Actors' Equity Association
†Denotes member of United Scenic Artists, Local USA 829
Director's Notes
I have no reason to love Shakespeare, and I have been conflicted about my love of him for most of my career in theatre. I am the daughter of an Algonquin woman and an Irish immigrant father, two people whose mother tongues were forbidden, outlawed, and threatened with destruction by the colonizer and the insistence on English, the language of Shakespeare.
Yet still I love him, my mother loved him, I watched my first Shakespeare (Julius Caesar) with her when I was a toddler. I love him for the storytelling, for the power with which he wields the language, using it as a tool to deliver the secrets of the human heart to the human ear.
So over my career, I have wrested the story and the language from him, reduced and reassembled him to try and figure out why and how he works. I have made a four person, twenty minute cross-gendered, cross-cultural Othello. I have made a four-person, 45 minute mashup of Romeo & Juliet, Macbeth,Lear, and Hamlet to teach young people the language. I have, with a company of actors, made an all Indigenous adaptation of Caesar called Death of a Chief. I have translated Henry IV Parts 1 & 2 into contemporary English, which of all the work gave me the most insight into how and why Shakespeare works. But it is turtles all the way down.
And so here we are with Margaret d'Anjou, she who is called She-Wolf of France. So he called her, so she is, so powerful is his naming. And yet, there is something profoundly gratifying about wrestling with Shakespeare to drag Margaret from the edges of the stories in which he has placed her – the three Henry VI's and Richard III – to the centre of the stage, to tell her own story, using his words. She-Wolf is an act of reclamation, that says our lives matter, the bit-players, the Others of the Dramatis Personae, the women. We too are warriors. We too make history.
-Yvette Nolan
Bios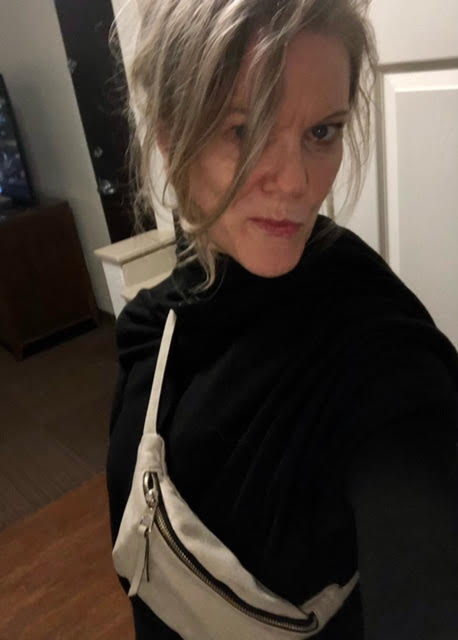 Kaite Aymes, ASM
Kaite Aymes lives in Hell's Kitchen. She's a sometime actor, writer and an all-time fan of DE-CRUIT.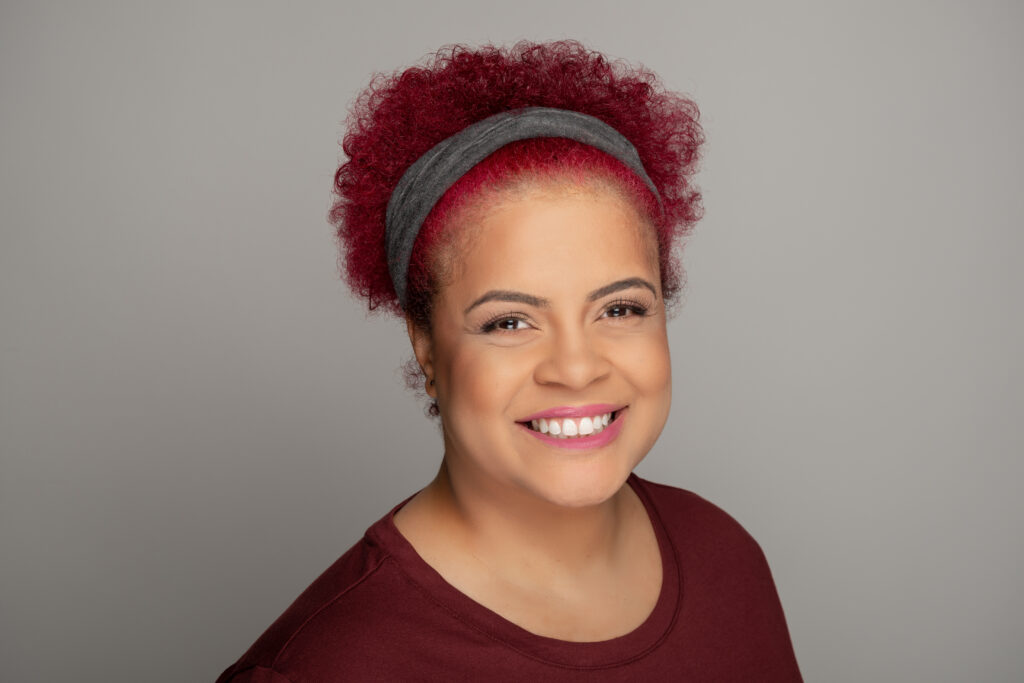 Stacey Bell, House Manager
Stacey Bell is an Army Vet, writer, and photographer who has been in New York for 6 years.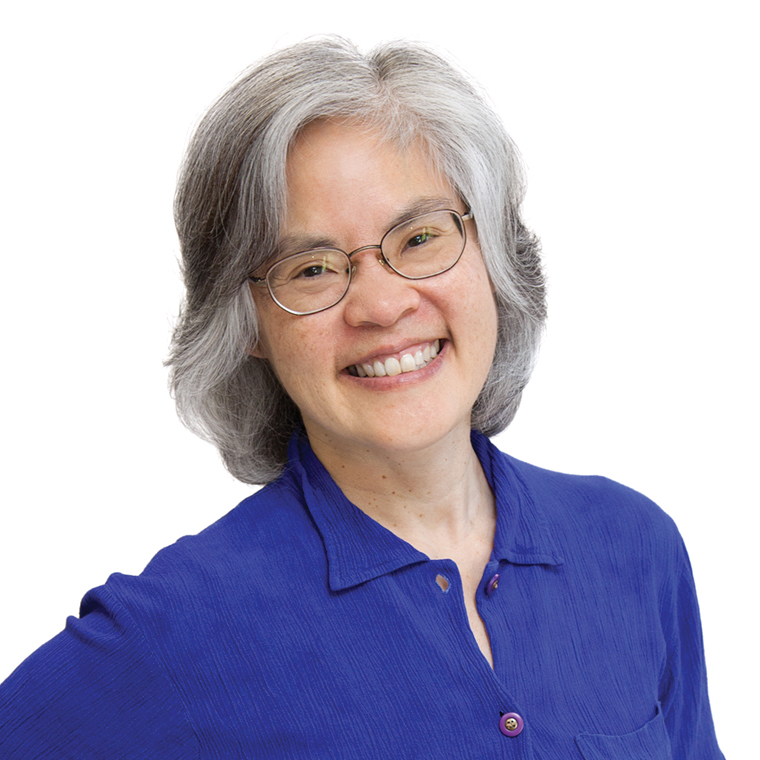 Dawn Chiang, Lighting Designer
Broadway: "Zoot Suit", and co-designer for "Tango Pasion". Off Broadway: Roundabout Theater, Manhattan Theatre Club, co-designer for first two seasons of "Encores!" concert musicals at City Center. Opera: Resident lighting designer, New York City Opera. Regional: Guthrie Theater, Oregon Shakespeare Festival, Mark Taper Forum, South Coast Repertory and many more. Awards: two Lighting Designer of the Year Awards (Syacuse Area Live Theatre), two Dramalogue awards, a THEA award (Themed Entertainment Association). Nominations: Maharam Design Award from American Theatre Wing, Syracuse Area Live Theatre – Lighting Designer of the Year, Los Angeles Drama Critics' and San Francisco Bay Area Critics' award.

DE-CRUIT, Producer
DE-CRUIT is the brainchild of Army Veteran, Stephan Wolfert, (US Army, '86-'93, Medic & Infantry Officer). After spending two decades working with veterans, psychologists, psychiatrists and theater practitioners, he created DE-CRUIT®, the only interdisciplinary, trauma-informed, theater arts program that has been scientifically evaluated whose data shows a decrease in PTSD, symptoms of depression, psychological and physiological dysregulation, and an increase in levels of self-efficacy. DE-CRUIT program uses theater -specifically Shakespeare- to address traumatic stress and associated problems encountered by veterans as they navigate the transition from military life to civilian life. However, working with family members of veterans, incarcerated populations, addicted populations in recovery and university students has shown the DE-CRUIT treatment method provides a controlled mechanism for civilians to access and examine charged memories as well. The program culminates in a final presentation that includes the participants' invited family, friends, and community members. In 2020 DE-CRUIT was awarded the AGPA Aaron Stein Award presented for Innovative and Creative Use of Group Technique to benefit the community, especially in non-psychiatric settings. For more on the research results and the ensuing publications please visit decruit.org/publications
Michelle Guiot, Stage Manager
Michelle Guiot (she/her) recently graduated from Miami University, where she double majored in Theatre and Media. She has been fortunate to have stage managed several Off Off Broadway productions since moving to New York City. She most recently was the Production Stage Manager for the world premiere for The Karpovsky Variations with Boomerang Theatre Company. Throughout her life she has made appearances on stage, on screen and behind the scenes.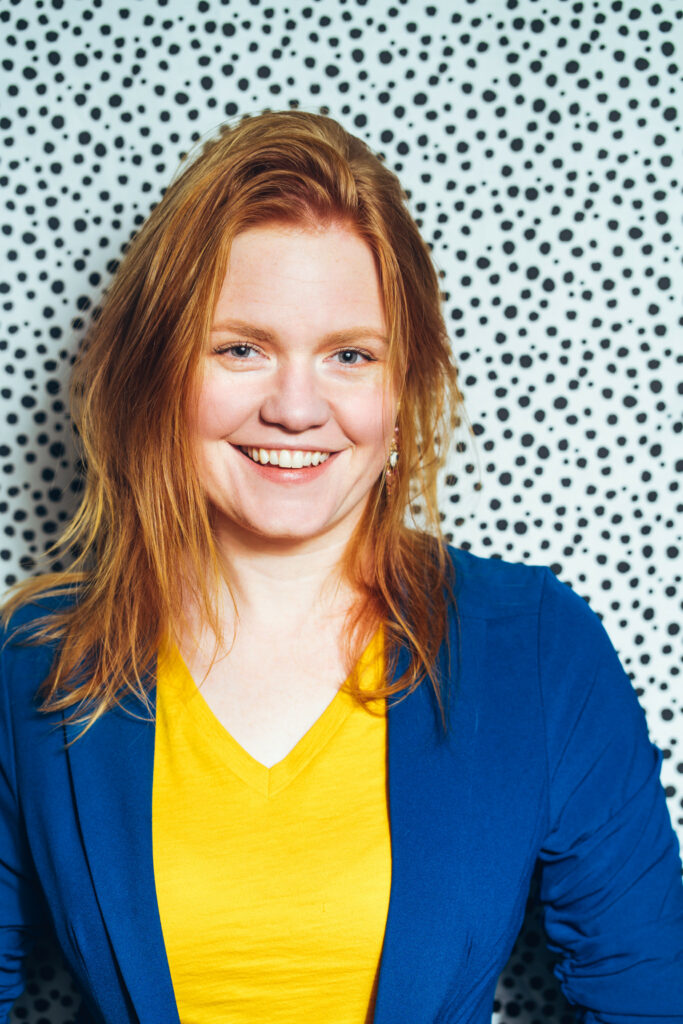 Clara Jewel Moore, Graphic Designer
Clara Jewel Moore (She/Her) is a visual artist and designer whose work is in private collections in the US, Mexico, Europe and Asia. She earned a BFA from Southwestern University, and also studied Goya's work at Suffolk University in Madrid. With an ongoing interest in mythology, scientific illustration and vanishing symbolic traditions – her projects range from 2-D oils, scratchboard and paper works to large scale sculptural installations. See more at: clarajewelmoore.art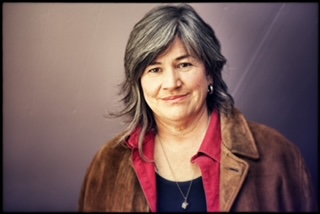 Yvette Nolan, Director: She-Wolf
Yvette Nolan (Algonquin) is a playwright, director and dramaturg who works all over Turtle Island. Recent works include the play The Unplugging, the dance-opera Bearing, the libretto Shawnadithit, the short play-for-film Katharsis. Her translations of Henry IV Parts 1 and 2 were read at the 2019 Play On! Festival in New York in partnership with the Classic Stage Company and Oregon Shakespeare Festival. From 2003-2011, she served as Artistic Director of Native Earth Performing Arts, Canada's oldest professional Indigenous theatre, in Toronto. Her book, Medicine Shows, about Indigenous performance in Canada was published by Playwrights Canada Press in 2015. She is the Company Dramaturg for Sum Theatre, and the Co-Interim Festival Curator for Shakespeare on the Saskatchewan, both in Saskatoon. She is currently pursuing her Masters in Public Policy at Johnson Shoyama Graduate School of Public Policy.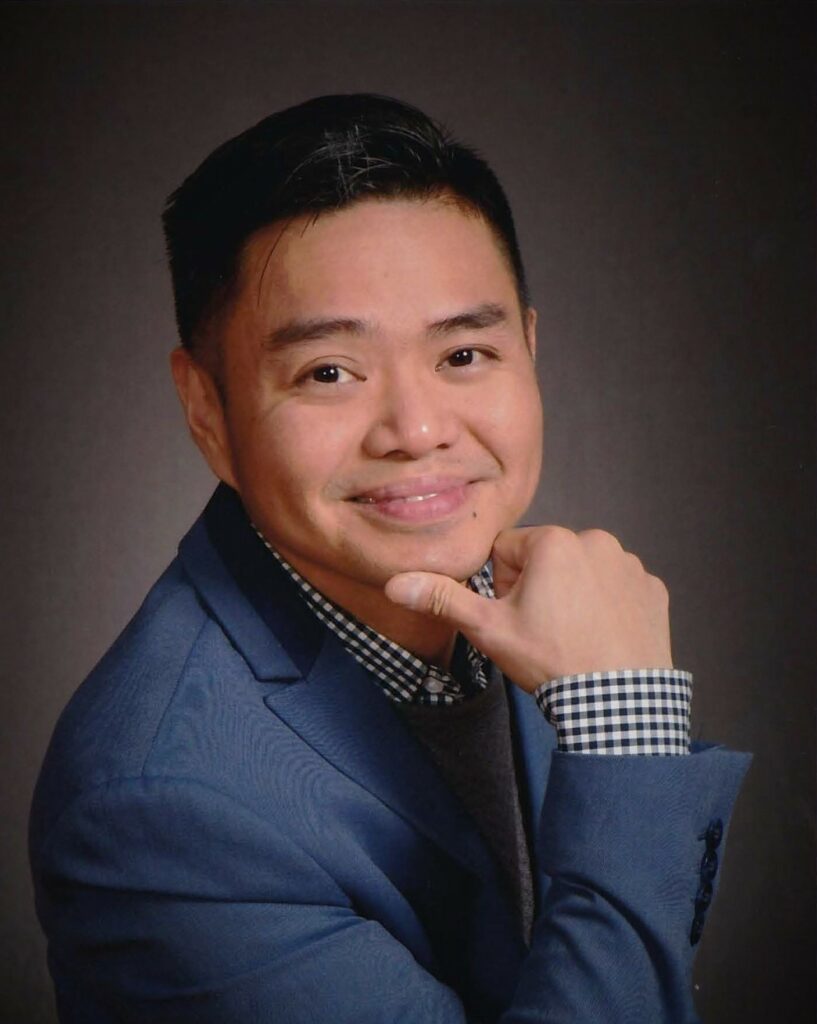 Raven Ong, Costume Designer
Raven Ong (Costume Designer) was born and raised in Manila, Philippines and is now based in Connecticut, USA. He obtained his undergraduate degree in Production Design at the De La Salle – College of Saint Benilde, School of Design and Arts in 2007 and since then designed shows for various theater companies in the Philippines. He received his MFA in Costume Design from University of Connecticut (UCONN). As a costume designer, Raven has designed productions for New York Lyric Opera at Lincoln Center and Carnegie Hall, plays and musicals such as Waitress, Kinky Boots, Matilda and Beautiful: Carole King Musical (Atlantis Theatrical Entertainment Group, Manila, Philippines) and La Mama Experimental Theatre Club's world premiere of Dying in Boulder. He presented his paper "Filipiniana: Fabrics and Silhouettes in the Transnational Journey" at the Fashion, Costume and Visual Cultures conference in Roubaix, France. Raven Ong is an Assistant Professor of Costume Design at Central Connecticut State University and a recipient of Syracuse Area Live Theatre (SALT) Award Best Costume Design of a Musical for Red House Art Center's production of "La Cage Aux Folles". ravenong.com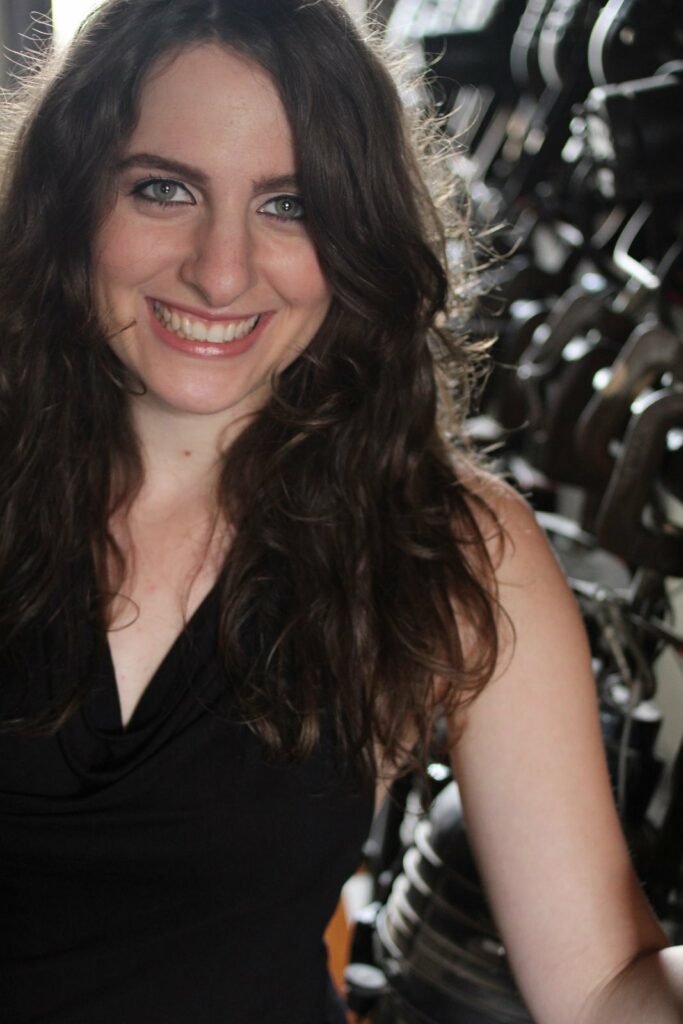 Myah Shein, Producer, Assistant Director-Choreographer: Make Thick My Blood
Myah Shein (she/her), Producer, Assistant Director-Choreographer Make Thick My Blood– Myah is a dance and theatre artist from Chicago. Currently, she serves as a producer for The Coop, and directs her own production company MSJP Creatives. Recent theater and film projects with The Coop include Terra Firma, The Snakes (Official Selection Brooklyn Short Film Festival, Pan African Film Festival, American Black Film Festival) and Such a Shitty Time. MSJP Creatives has developed works by playwrites including James Palmer and Patricia Black, and Chana Porter, with productions at Atelier 86 and TheaterLab among others. She is founding artistic ensemble member of the award-winning Red Tape Theatre Company, where she choreographed, performed in and produced nearly 40 projects. She was also the creator and producer of the annual Chicago Fringe Artist Networking night. She was nominated for a Joseph Jefferson Award for best choreography for The Love of the Nightingale (Joseph Jefferson award-winner Best Production). As a choreographer, theatre credits include: Folger Theatre, Trinity Rep, Asolo Rep, Waterwell Theatre Company, Gallery Players, Brown/Trinity, NYU. She also choreographed the official music video for Tallie Gabriel's Story, produced by Swiftbird Productions. She has a background in arts marketing and served as the Interim Director Marketing at Trinity Rep. SDC Observership Class 2017. She holds degrees from University of Illinois and Columbia College Chicago.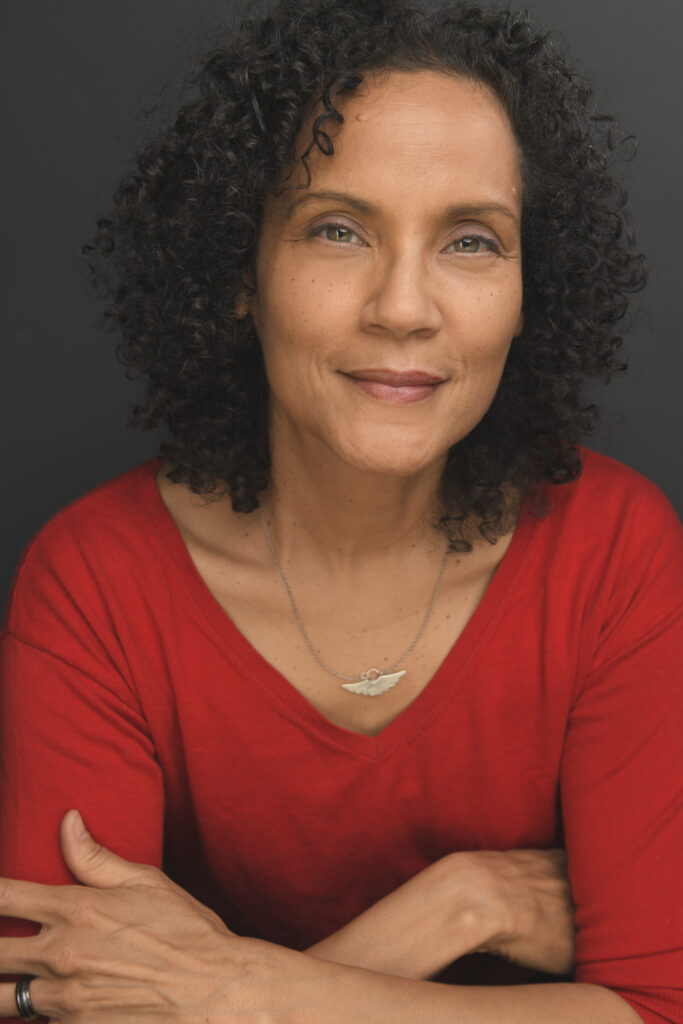 Dawn Stern, Writer, Actor
Dawn Stern is a New York City-based AEA/SAG-AFTRA actor, teaching artist, member of the off-Broadway theatre collective The Coop, and COO of the non-profit DE-CRUIT. Dawn built a seventeen-year television acting career which includes six pilots, three series regular gigs and over twenty-five guest star appearances. Her highlights include: a series regular on Viper, 413 Hope Street, Starhunter and Nobody -a recurring role on the Young and the Restless and notable guest star appearances including: Star Trek: Enterprise, Ally McBeal, Profiler, Beverly Hills 90210, and True Blood. A few of her favorite guest stars include working with Damon Wayans on My Wife and Kids, Steve Harvey on the Steve Harvey Show, Wanda Sykes on Wanda at Large and Monique on The Parkers. Her film credits include: The Fugitive and Original Gangstas. Dawn fell in love with Shakespeare at age 12 and has professionally played Kate, Lady Macbeth, Olivia, Paulina, Goneril, Elizabeth and Margaret. Dawn recently played Emma in Annapurna opposite her husband, Stephan Wolfert, for Syracuse Stage's 2021 season and Emilia for Cincinnati Shakespeare's 2022 production of Comedy of Errors. She currently is Co-Chair of the Inclusion Diversity Equity Accessibility (IDEA) committee for Shakespeare Theater Association (STA).
Brittany Vasta, Set Designer
Brittany Vasta (Set Designer) is a Brooklyn based scenic designer for live performance. Recent work includes Octet (Signature Theatre & Berkeley Rep); Beginning Days of True Jubilation and The Strangers Came Today (New Ohio); Fucking A and Aulis (Fordham); Cardboard Piano (Juilliard); Rinse, Repeat (Signature Theatre); Life Sucks (Theatre Row), Bill Irwin's Harlequin & Pantalone (NY City Center), Happy Birthday Wanda June (The Duke), I thought I would die but I didn't (The Tank), Sehnsucht (JACK); Gypsy (Theatre Aspen); Redwood (Portland Center Stage); Welcome to Fear City (Kansas City Repertory Theatre); August: Osage County (Resident Ensemble Players, U Del) My Name is Asher Lev (Portland Stage Company); Richard III (Shakespeare Theatre of NJ). Recent Associate Design: Chicken and Biscuits (Bway, Circle in the Square); The Green (Lincoln Center public art installation); The Lifespan of a Fact (Bway, Studio 54); Fairview (Soho Rep). Drama Desk nomination for co-set design of Octet. MFA, NYU. brittanyvasta.com | USA 829. (she/her/hers)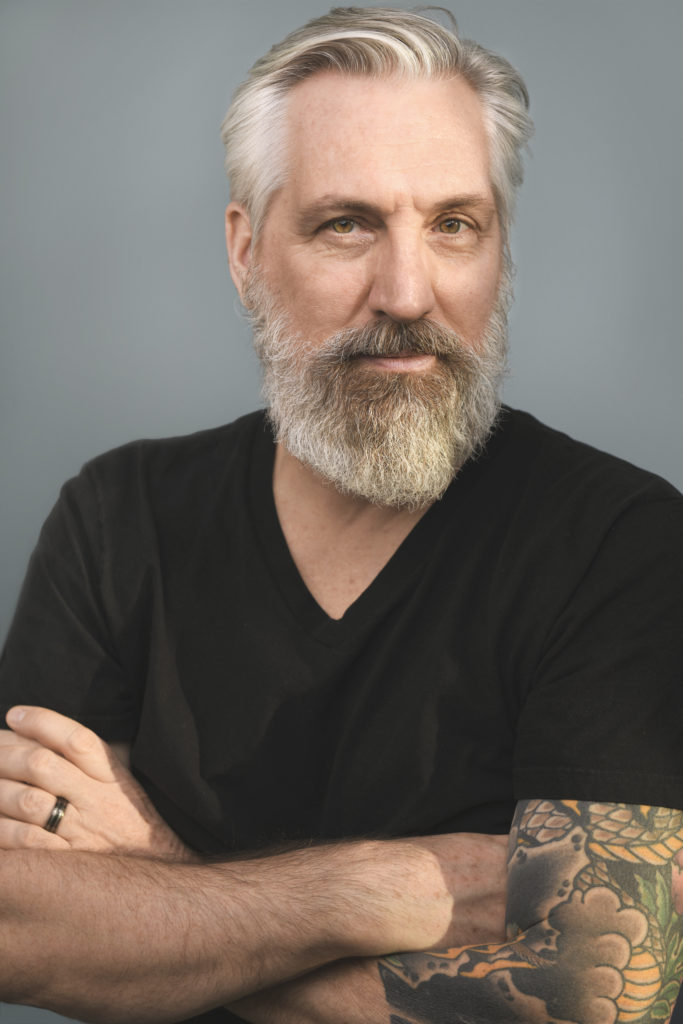 Stephan Wolfert, Writer, Actor
After 25 years as a professional stage actor, Stephan Wolfert, (US Army, '86-'93, Medic & Infantry Officer) is honored to be one of Theater Communication Group's (TCG) 2020 Fox Foundation Acting Fellows for Distinguished Achievement. Stephan left a career in the military for a life in the theatre after seeing Shakespeare's Richard III. He received his Master of Fine Arts degree from Trinity Repertory Conservatory in Providence, Rhode Island. On Broadway, Stephan created and directed the military segments for Twyla Tharp and Billy Joel's Tony-Award winning production Movin' Out. He was an original cast member in Kate Hamil's long running world premiere Sense and Sensibility and appeared in the acclaimed, four-actor production of Saint Joan off Broadway in New York City. Stephan also won the Syracuse Area Theater Award for best actor in Kate Hamill's Pride & Prejudice at Syracuse Stage. During Covid Stephan played Ulysses in Annapurna with his wife, Dawn Stern, for Syracuse Stage's 2021 season. For the last decade Stephan has been touring his critically acclaimed, award-winning solo piece Cry Havoc! performing it over 500 times at venues across the U.S. and in seven other countries.
Stephan also frequently writes, lectures and is interviewed for his work known as DE-CRUIT®: a program that treats trauma using Shakespeare and science. For DE-CRUIT® Stephan has co-written ten scientific journals and contributed four book chapters in the scientific field. He has also taught DE-CRUIT® at: Cornell University, Syracuse University, Norwich University, Boston College, Antelope Valley College, NYU-TISCH, Folsom Prison, Solano Prison, Fox Valley Prison, Racine Correctional Facility, and addiction recovery centers from Fort Worth, Texas to New York City. For this work he has been awarded American Group Psychotherapy Association's (AGPA) Aaron Stein Award and the National Alliance for Mental Illness (NAMI) Max Gabriel Memorial Award. Stephan owes his life to the theatre community and his wife Dawn Stern.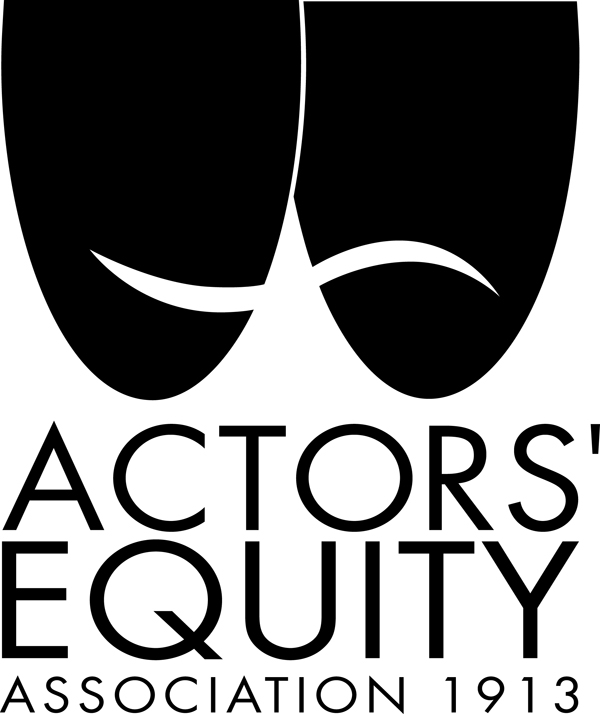 Actors' Equity Association
Actors' Equity Association ("Equity"), founded in 1913, is the U.S. labor union that represents more than 51,000 professional Actors and Stage Managers. Equity fosters the art of live theatre as an essential component of society and advances the careers of its members by negotiating wages, improving working conditions and providing a wide range of benefits, including health and pension plans. Actors' Equity is a member of the AFL-CIO and is affiliated with FIA, an international organization of performing arts unions. #EquityWorks

Theatre Row Information
Theatre Row
410 West 42nd Street
New York, NY 10036
All shows in Studio Theatre on 4th floor
Elevator and stairs available
The shows are all around 60 minutes run time.
Please note there is no late seating for these shows.
DE-CRUIT welcomes veterans and anyone who may have a strong response to the performance. Audience reaction is welcomed and encouraged. Please let us know if there is anything we can do to support your visit to the theater.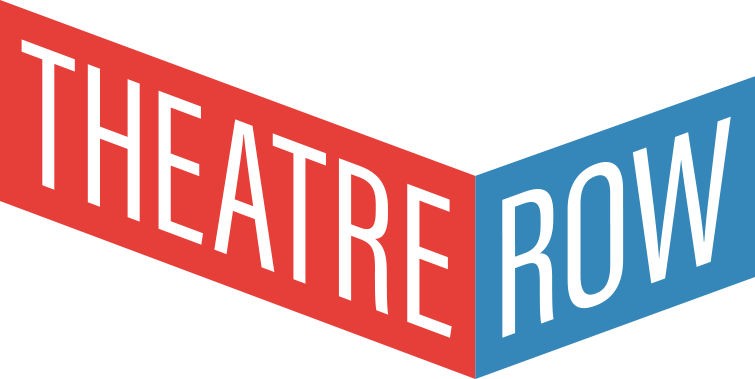 What You Should Know About Covid Protocols
All guests ages 5 and older must present proof of FDA or WHO authorized full vaccination to enter the building. Proof of vaccine may include the original physical copy or a clear, unobstructed photo of the CDC vaccine card; Excelsior Pass, Excelsior Pass Plus; NYC Covid Safe App; or valid international proof of vaccination. All proof of vaccination must be accompanied by a valid photo ID. "Fully Vaccinated" means the performance date you are attending must be:
· at least 14 days after your second dose of an FDA or WHO authorized two-dose COVID-19 vaccine, or
· at least 14 days after your single dose of an FDA or WHO authorized single-dose COVID-19 vaccine.
Once a child turns 5, they will have up to 45 days from their date of birth to be fully vaccinated.
There are no vaccination or testing requirements for children under 4 and under.
Guests may present proof of vaccination on paper or mobile device. All guests 2 and older must wear a mask at all times.
There will be no exceptions to this policy. We are sorry for any inconvenience this may cause. If you are unable to attend your scheduled performance due to the building safety policies, please contact the Box Office at boxoffice@theatrerow.org or by phone at (212) 714-2442 x45 (12pm-5pm daily). Thank you for your cooperation!